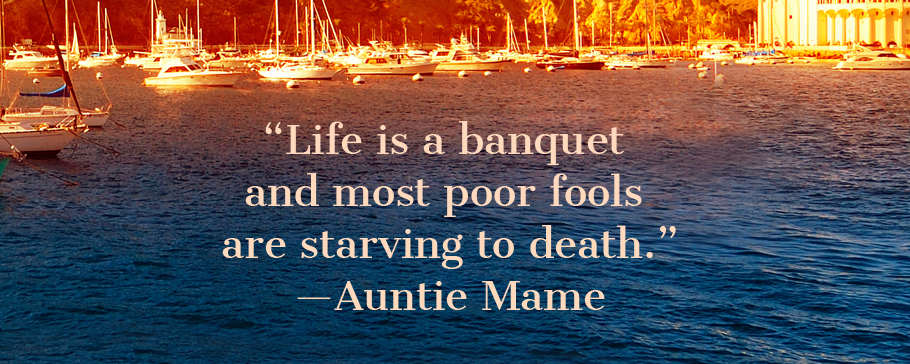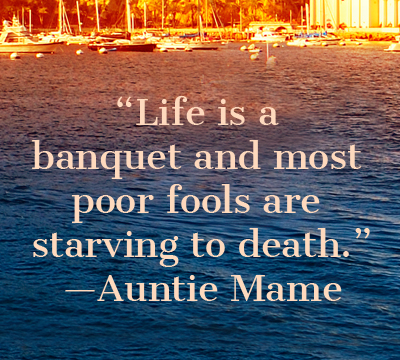 "Life is a banquet and most
poor fools are starving to death."
—Auntie Mame
Ever done something so ridiculous you wish you had a hole to hide in?  Well—in Paula's life, that's just "Wednesday." Her hilarious and heart-warming stories offer a first-ever peak at the life of a 1950s kid when her siblings became overnight Hollywood celebrities. And from Catalina Island, the author gives a glimpse at a wild child's life in that one-of-a-kind environment. Her antics with animals, from pythons to puppies to pigs, are a potluck of tender tales sure to put a tear in your eye and some warmth in your soul.
Growing up with six siblings in a tiny beach cottage, "You have to do something to survive." Telling funny stories about her idiotic antics and the poignant events that filled her life kept Paula's friends in stitches and kept the author sane. After winning an essay contest in the 8th grade, she saw writing as the outlet she was looking for. At the urging of friends and family, this prolific writer has written her first collection of personal stories.
"Humor, heart & a humble spirit . . . Potluck will bring back your childhood memories, remind you of your own siblings . . . with tears of laughter running down your cheeks."
—Lana Harriger Nicol, daughter, wife, mother, grandma, wannabe artist & a "real" Orange County Housefrau.
"The book is great, funny, entertaining, touching, spiritual and meaningful. You have lived quite a life and people need to know about it. Thank you."
—Vicki Prelesnik, Education Consultant and Orange Unified School District teacher for over forty years.
"This is amazing! So heart warming, hilarious and real. I feel privileged to have read it. Thank you for this treasure."
—Katie Janics-Geeza partner at Berding & Weil, LLP Attorneys at Law and a mother of two boys.