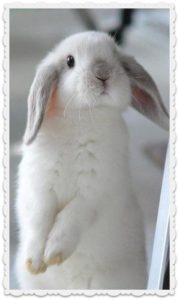 At this point in my life, nothing is more fun than spending time with London, our "I'm almost three" granddaughter.  She's a happy and energetic child, and so full of life.  Just being around her makes me laugh and fills my heart with love.  Recently, we attended an open house at London's nursery school, which is a short drive from our home in Vero Beach, Florida.
It was obvious that London was ecstatic that we were there.
"Hi, Goo Goo Gaa Gaa," London screamed as we exited the car.  That's what London calls my husband.  I'm just "Grandma T."
Once inside the play yard, London took off.  Left, right, straight…she ran and rocketed.  So much to share, she couldn't decide which way to go first.  Should she grab a treat at the breakfast bar?  Show us the swings?  Or … show us the "big kids' monkey bars" (which at her age were normally off-limits)? She kept running, and we gamely followed, until she stopped at the chicken coop, a brightly festooned set of cages attached to the fence on the side of the yard and filled with a rooster and several chickens.
Because we are a family of animal lovers, I wasn't surprised London liked the chickens.  After all, she's grown up with two dogs that are more like siblings than pets.
"Dare [they are] my patients," London told us one Sunday, as she dragged her mobile doctor's kit out of her room and began taking their temperatures, checking their ears and pretending to give the dogs shots. Totally trusting, the two dogs lay quietly until "Dr. London" was finished with her poking and prodding.
Teri, London's mom, has told me many times, "They are so close … it's like we have pack of three dogs."
Once at the coop, London began talking about the chickens.  She put her hand up to the chicken wire and then pulled it away quickly, playfully saying, "Watch out, Goo Goo Gaa Gaa!  They peck."
Goo Goo Gaa Gaa put his finger near the chicken wire and screamed, "Ouch!" and pretended the chickens had pecked him.  London loved it and the game was on.  She repeated the warning and Goo Goo Gaa Gaa screamed "Ouch!" over and over, and yes, over and over again.
"What's the rooster's name?" I asked London, in between "ouches".
"Rusty. That's the rooster's name. His name is Rusty."
"And the chickens?  What are the chicken's names?" I continued, trying to distract Goo Goo Gaa Gaa from his hilarious charade, which had attracted a crowd of envious toddlers and puzzled parents.
"Chickens.  That's their names," London answered proudly. "Chickens."
Finally, the pecking game got boring for London and she took off running again.
"Come, come … come see the rabbit.  He's my favorite," London yelled at us with her arms flailing in the air for emphasis.
Within seconds, the three of us stood staring into the hutch at the beautiful, big white furry creature with long gray ears and a perfect pink nose.  The bunny stood lazily, munching lettuce.
"I can see why he's your favorite, London.  He's so handsome and he looks so soft," I said.
London was smiling in agreement.  She looked up at us and then down at the rabbit again as if to say, "Look at him…isn't he just wonderful?"
Then I asked, "What's the rabbit's name?"
London peered up at me quickly, as she poised her body for a fast dash to another side of the yard. "Don't Touch!  That's his name – Don't Touch!"
With that, London sprinted off running.
"What a kid!" my husband said laughing, as we did our best to keep up.
…………………………………………………………………………………………………..
If you like my stories, please subscribe.